Back To Blog
How many times haven't you thought about the creaking, squeaking and annoying rolling gate that costs too much in repairs and makes your life difficult every single day! Well, sometimes things need to be changed! Nothing lasts forever! Not even your beautiful overhead gate with the fabulous ornaments and the family emblem featuring at its center. After all, they do age, too. They do go under tremendous suffering struggling with the fierce winds, the heavy rain, a few tornados and the heat of the sun for decades. There will come a time when their replacement won't be a matter of choice anymore but a necessity.
Get the best of new materials and systems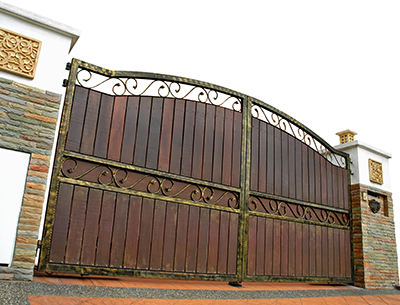 Gate replacement is obligatory when
1. Rolling gate repair costs too much
2. Maintenance is needed every other month
3. The annoying noises of your swing hung hinges won't go away with lubrication and repairs
4. When there is a very particular problem that makes its movement hard and it is beyond repair
5. When your automatic roll up is not safe anymore
6. When it has aged, it cannot be upgraded, doesn't provide the necessary security and make your life extremely difficult and your everyday movements extremely inconvenient
Don't be sad to say goodbye to your broken rolling gate! After all, it's broken and that means that it cannot serve you any longer. Remember that gates are needed for security and must operate safely. Otherwise, who would need them! Who wants to risk the life of their children or go through a nightmare every single day in order to move in and out of the property!
Be happy! Today, there are a million choices for all applications and properties, all sizes and styles. Give priority to the type of gate you need depending on use and space in the property. Choose rollups if you don't have room for any other type and make sure the curtain is made of stainless steel and the finishes from heavy gauge steel.
Most definitely, invest in electric openers and keypads to have access through personal codes. With the options among intercom systems today, you can surely find a great phone enter system for your own needs, too. This is a brand new world with great choices! Actually, gate replacement will be fun and you will really enjoy using these amazing new gadgets and still ensure security!