Back To Blog
When it comes to safety matters, there is not a simple straight forward answer. Your safety will depend on various factors starting with the right selection of the residential gate openers and including other parameters such as maintenance and installation procedures. Accidents will be avoided when you use the gate properly, have knowledge of the basic requirements as far as maintenance is concerned, keep the kids away and make sure the sensors work fine. The safety of your family is basically in your hands and knowledge will be your best tool to avoid tragedies.
What adds up to gate safety?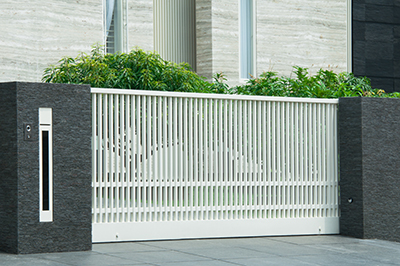 Will sensors suffice for your safety? Well, it depends! Does your own steel gate have the right opener with the proper entrapment sensing system? Each system must comply with the UL 325 guidelines depending on its type and application. So, it's important to have a pretty good idea of what these guidelines include and what they require for each system. As an overall, your gate must not only stop when sensing obstacles but it must also reverse. It must have non-contact and contact sensors and they must be operable during the closing and opening cycle. These regulations must be taken under consideration during gate opener installation, too. The reverse system must be checked and tested repeatedly after installation but also monthly.
Swing gate operators will also need a relief valve system, which will stop the door upon contact with an obstruction. Sliding ones must have a protective cover and cannot exceed the speed of one foot per second. It's also good to have an audio alarm in case there are two sequential obstructions. In any case, the obstruction must be sensed within 2 seconds and the gate must reverse for at least two inches. The gate must be easily opened in case of emergencies and that's why backup batteries in combination with manual release cords are crucial. During emergencies and when the power is out, gate operators ought to turn to safe mode operation and the panel must be pushed open without the use of additional equipment.
Having the required sensors for your own gate will keep you safe but extra accessories, good maintenance service and frequent checking of the sensors will also add up to your safety.